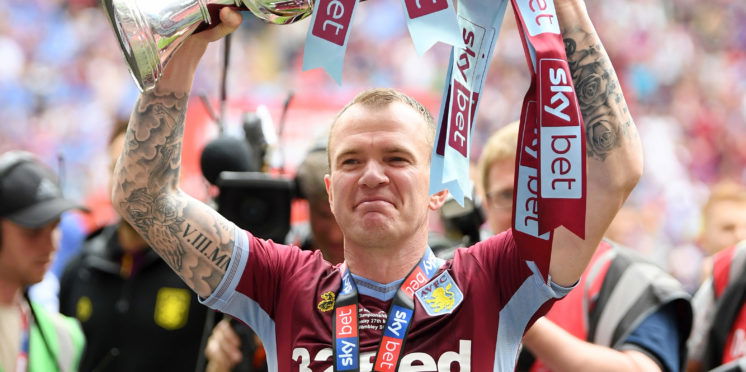 Aston Villa fans react as Glenn Whelan finds new club
Ex-Aston Villa midfielder Glenn Whelan has a new club, after he signed a deal with Hearts in the Scottish Premiership.
Twitter: ? ANNOUNCEMENT O'CLOCK ?

Welcome to Hearts…Glenn Whelan! ? https://t.co/7EXnvC3vTo (@JamTarts)
The midfielder became a quick fan favourite at Aston Villa, before leaving on the expiration of his contract at the club last season.
Plenty of Villa fans have been wishing the midfielder luck at his new club on Twitter.
Villa Views believes that the midfielder could do no worse than move to a club called Hearts.
Twitter: Can't imagine Glenn Whelan going to a more aptly named club in Hearts. Absolute lion of a man and a key element of… https://t.co/AlARsQKH25 (@VillaViews_)
Daniel is forever in debt to Whelan, for missing that penalty against Preston that all but secured the sacking of Steve Bruce.
Twitter: Forever in debt to Mr Glenn Whelan for missing that penalty vs Preston ? #avfc (@DanB5826)
@Best_Mate_1874 wishes the midfielder all the best at his new side.
Twitter: Good luck to Glenn Whelan in his new chapter at @Heartsfc_ . Top, top bloke and a true professional. Gave everythin… https://t.co/32flneVkn3 (@Best_Mate_1874)
@AVFCIrishLions also gave their best to Glenn at his new side.
Twitter: Best of luck to Glenn! Some super performances last season helped us save our season and lead us to promotion.… https://t.co/mOznPFUCA7 (@AVFCIrishLions)
---
Read Aston Villa's Verdict
All the best to Glenn at his new side.
Whelan was a big part of recent Villa sides, despite his age.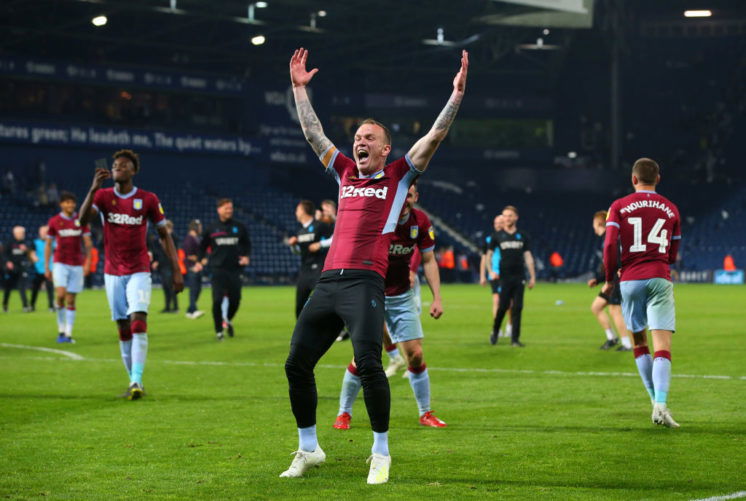 The Irish international will certainly make a big impact in Scotland, especially after his exploits with Villa.
Oh, and his penalty did get Steve Bruce sacked, so he will certainly be favourite with Villa fans for many years to come.
Were Villa right to let Whelan go?
Yes
No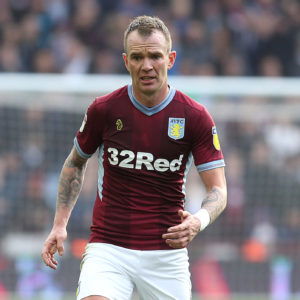 ---