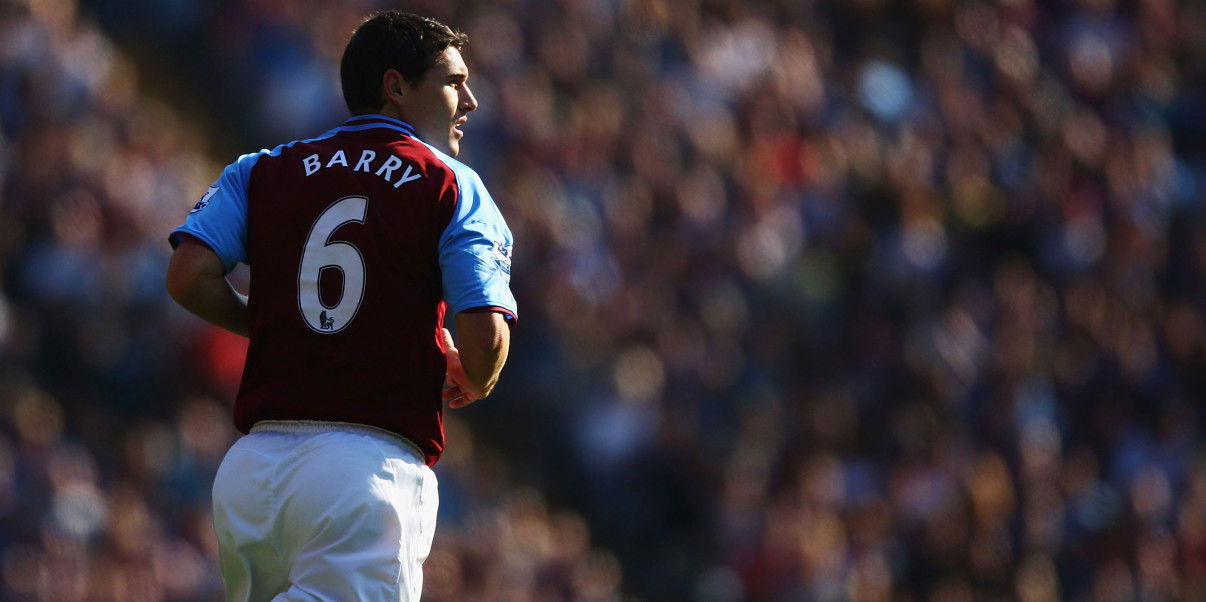 Gareth Barry – The Midfield Maestro
Gareth Barry played for Aston Villa in a superb 10-year spell for the club, before leaving to join Manchester City in 2009, for £12million.
He made nearly 450 appearances for Villa – scoring 52 goals during his time at B6. The midfielder captained Villa in that time, as well as being a vital cog in the centre of the midfield. Barry was known for his composure on the pitch and his ability step up in big games.
He wasn't just known for his penalties and robust midfield showings. The maestro forged his reputation from his early days at left-back. Barry was soon pushed into the centre of midfield.
His was versatility in Villa's squad made him an asset from his early days. He always was a key player in Villa's side, especially when he was at his peak of his career.
In the Martin O'Neil era, Barry was awarded the captaincy in 2006. He will go down as one of the best captains of all time for the club. He was an instrumental player in the UEFA Cup, and in the league, finishing 6th, three times consecutively, Barry left controversially before the third season, though.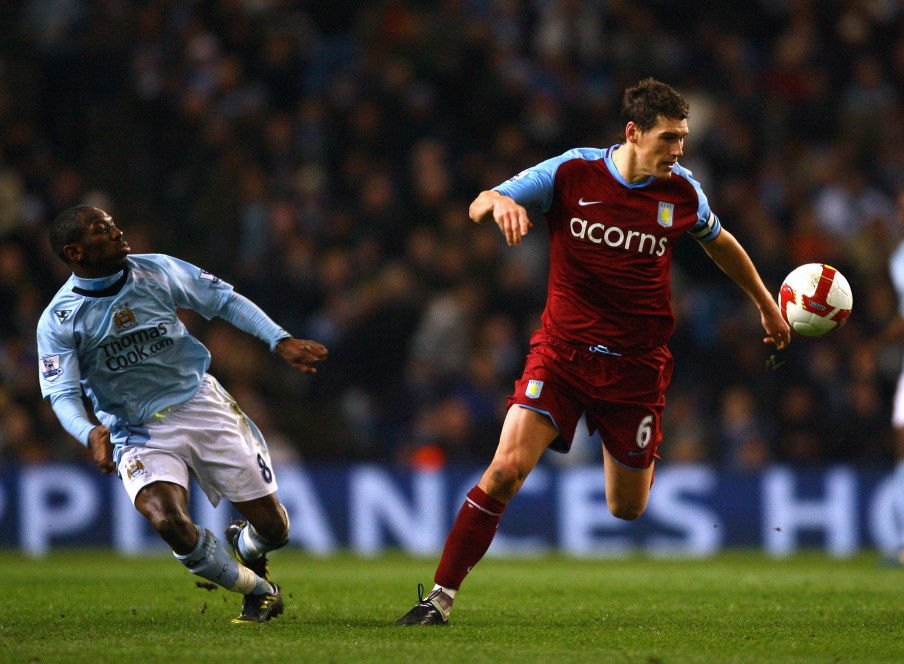 Bitter Ending
Gareth Barry went to the press at the end of the 2007/08 season – stating his desire
to join Liverpool to be able to compete in the Champions League. A bid from Liverpool believed to be around £15 million was rejected soon after. Barry was then subsequently stripped of the Villa captaincy and fined 2 weeks wages and also told to not train with the Villa first team. The midfielder did not get his move away from Villa Park that summer.
During the following campaign, Barry was reinstated as Villa captain with Martin Laursen out long-term with an injury. Come the summer of 2009, Barry left Villa Park to join the new oil-rich side, Manchester City for £12-million.
Even though Barry felt it was time for a "new challenge" when he joined Manchester City, he wouldn't have wanted to of left Villa in the way he did. On Barry's first return to Villa Park, he was booed with some fans waving £50 notes at him. After that calmed down, fans soon realised how big of a hero he actually was for Aston Villa.
The Villa faithful were obviously devastated when Gareth Barry left, but he will always be well-respected by them, with his passion unmatchable, and his quality performances a weekly occurrence during his peak.
Villa fans will agree, Barry is a player that will go down in history for being that 'midfield maestro' in some of the better days in the past 20 years for Aston Villa.
Fascinating Fact – Barry has converted 78% of the penalties he has taken in the Premier League. Better than Ian Wright and Steven Gerrard.
---