Aston Villa win the FA Cup after beating Newcastle on this day in 1905
On this day in 1905, Aston Villa won the FA Cup after beating Newcastle United 2-0 in the final. Harry Hampton scored in both halves in front of 101,117 fans at the Crystal Palace to lead Villa to their fourth FA Cup triumph in their fifth final at the time.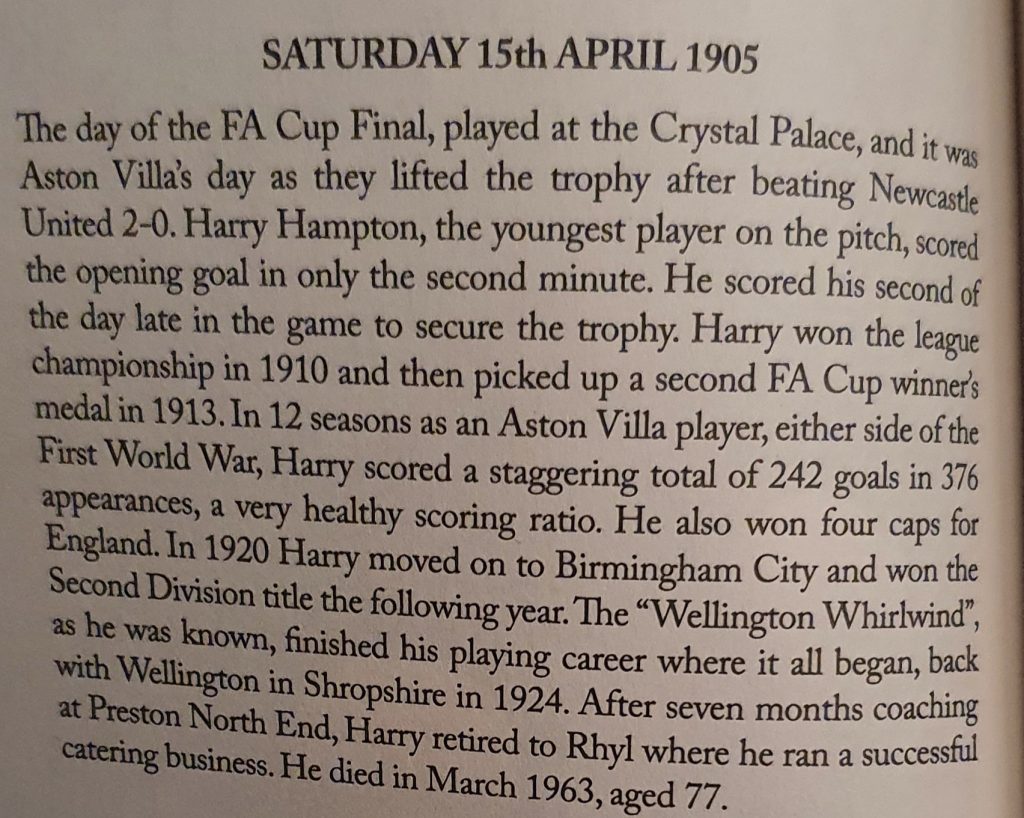 George Ramsey named Billy George, Alec Leake, Freddie Miles, Howard Spencer, Joe Pearson, Jack Windmill, Albert Hall, Billy Brawn, Billy Garraty, Harry Hampton and Joe Bache in his starting lineup, and Hampton was the difference on the day while also being the youngest player on the pitch.
Newcastle didn't have a lot of luck in the competition at the time, reaching the FA Cup final six times between 1905 and 1911 and only winning the trophy once. Villa, however, had an affinity with the FA Cup and made three finals the previous decade.
Villa won two more FA Cup's the following decade and Hampton became a club legend, scoring 242 goals in 376 games while representing England on four occasions. Hampton went on to join bitter rivals Birmingham City after Villa and ended his career with Shropshire outfit Wellington – his former club.
---