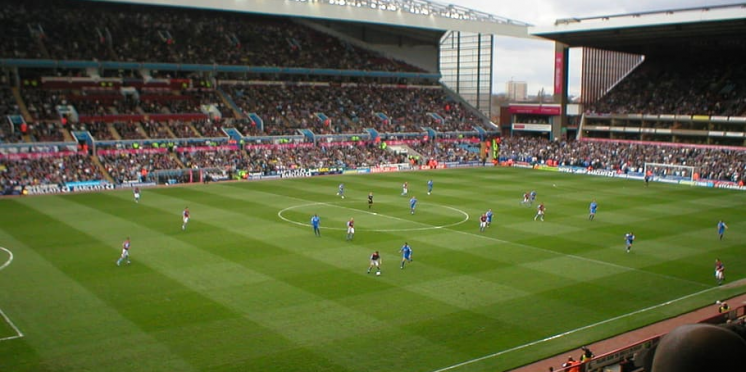 How Diets of Villa Stars Have Changed Over Time
It is no secret that the difference between the diets of former pro players and those of the modern-day player are like night and day, but in recent years top tier clubs have employed the likes of dieticians and nutritionists who are taking things to a whole other level; monitoring every last bite and sip that their star players consume and ingest.
Here we take stock of various sources, such as the classic documentary called The Squaddies, which followed the exploits of the Aston Villa squad as they went about their daily business and eating routines, which we will then compare to the modern player's diet regimen.
Menus Have Changed Significantly
We previously mentioned the wonderful The Squaddies documentary, which anyone can now go and check out online. Throughout the brilliant piece of video journalism there are post-training visits to the local Chinese restaurant and stories of players like Mark Bosnich, who had a particular penchant for what he termed "low fat" pizzas and pasta. No one back then viewed nutrition as a serious topic of discussion, so young players just followed the bad advice passed down by their elder peers and then relied on their natural stamina and strength to see them through.
Now players are almost not even given the option of eating badly because dieticians are constantly on their cases, ensuring their weight and fitness is optimal. This mindset was first brought in by Remi Garde, who was astounded at how bad his squad's diets were. That has now been carried on by Dean Smith, who has Head of Nutrition Marcus Hannon ensuring that the current squad are fueled to perfection for every single game.
Mental Strength Is Now Genuine Food for Thought
Hannon will also be thoroughly aware that eating and drinking well has benefits that stretch way beyond the physical, with there being huge mental benefits to eating clean. He detailed this in a recent article released on the Premier League's own website. The crux of the piece was that the mental health of players can be greatly improved or maintained via the intake of vital vitamins and nutrients. These can be found in food stuffs such as green leafy vegetables, fish, walnuts, and omega 3 rich foods like salmon and avocados, all of which can lead to better concentration and memory if consumed on a regular basis. What manager would not want players with better concentration and the ability to remember the finer details of a tactical plan?
Fans Are Following Suit
The great thing about this nutritional revolution is that it is now trickling down from the Villa first team and academy squads, all the way down to the fans and amateur leagues. This has been accelerated by a club scheme called Healthy Goals, which offers players a five-a-side league to compete in and accompany that with nutritional advice and support from club professionals. Launched in 2018 the campaign has helped change the lives of a good chunk of fans, who are now falling back in love with the beautiful game.
Food at Villa Park Gets an Upgrade
Another way in which Villa are ensuring the club eats better is by providing excellent sustenance on match days at Villa Park. This was borne out by the club coming top of a recent survey, which rated the stadium as the best in the country for food and fan satisfaction — an amazing achievement given the huge investment pumped into many of the bigger stadiums around the country. This all goes to show that adopting a healthy lifestyle can only be a good thing for a football community, which can all grow and improve together.
---