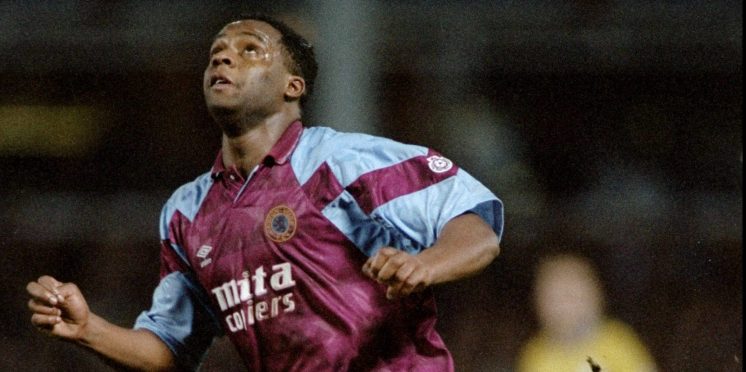 These Aston Villa fans weigh in on greatest goal debate
With the football season halted for the foreseeable future, fans of clubs have had to find many ways to stay entertained and to get their football fix.
For some, it's re-living favourite games whilst others will enjoy talking about the latest transfer news.
And, one debate that has got a lot of Aston Villa supporters talking has been avout the best goal each fan has seen scored by a Villa player.
Twitter: RT @villareport: What's the best #avfc goal you've ever seen? https://t.co/TltrkiFJ6Z (@villareport)
Of course, there are many different factors that fans will consider when making a decision like this, with the European Cup winning goal from Peter Withe one that was understandably mentioned because of its importance.
As well as that, fans will look for individual moments of brilliance, whether that be a technically superb strike from John McGinn outside the box or a weaving run from Dalian Atkinson.
Here we look at some of the goals mentioned from the support, with plenty of memorable efforts put forward…
Twitter: @villareport Luc Nilis against Chelsea (@Lionhearted70)
Twitter: @villareport Dalian Atkinson goal of the season v Wimbledon (@PaulRuffy)
Twitter: @villareport Live? Conor Hourihane vs Blues. On TV – Simply has to be that John McGinn beauty. (@JoshLocke23)
Twitter: @villareport Too many!!

Hutton vs Birmingham City
Cahill vs Birmingham City
Mcginn vs Sheff Wednesday
David Platt… https://t.co/9V8ltR8xhy (@CMB_1990)
Twitter: @villareport Dalian v Wimbledon. Nothing else comes close (@davidsummers64)
Twitter: @villareport For me got to be McGinn against sheff wed everything about it was a thing of beauty (@magoo1802)
Twitter: @villareport Peter Withe, 26 May 1982. (@1970jon)
Twitter: @villareport Dean Saunders Lob against Ipswich at home I was speechless throughout half time … (@sid_kidney)
Twitter: @villareport Hutton vs Small heath (@MikeRennison)
---