Aston Villa seal fifth FA Cup triumph with win over Sunderland on this day in 1913
On this day in 1913, Aston Villa sealed their fifth FA Cup triumph with a 1-0 win over Sunderland. Charlie Wallace made amends for missing a penalty earlier in the game by whipping in a brilliant cross for Tommy Barber to head home at the Crystal Palace.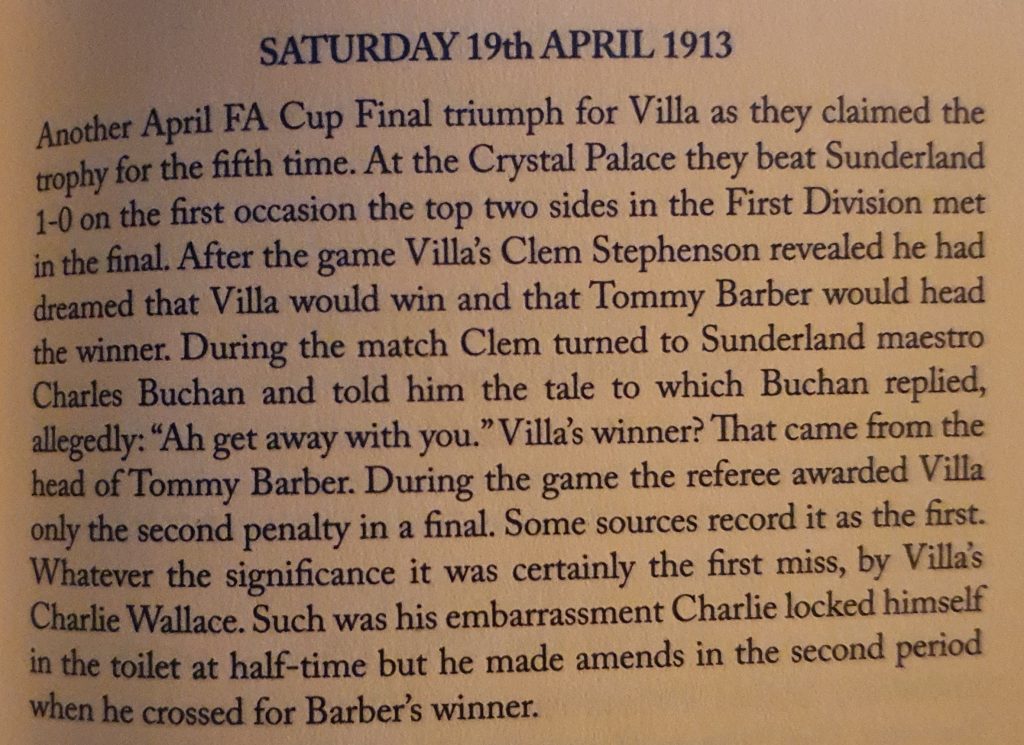 Wallace reportedly locked himself in the toilet at half-time after missing the spot-kick, believed to be the first penalty awarded in a game, but he would go on to make a big impact in Villa's favour after the break.
George Ramsey started Sam Hardy, Tommy Lyons, Tommy Weston, Jim Harrop, Barber, Jimmy Leach, Harry Hampton, Joe Bache, Wallace, Harold Halse and Clem Stephenson against Villa's greatest title rivals at the time – Sunderland won titles in 1891/92, 1892/93 1894/95 and 1901-02 while Villa won it in 1893/94, 1895/96, 1896/97, 1898-99, 1899/1900 and 1909/10.
The FA Cup final was played in front of 121,000 people and only once has that attendance record been broken. Villa came out on top for the fifth time in their history and would go on to win the trophy a further two times in the century that followed.
---