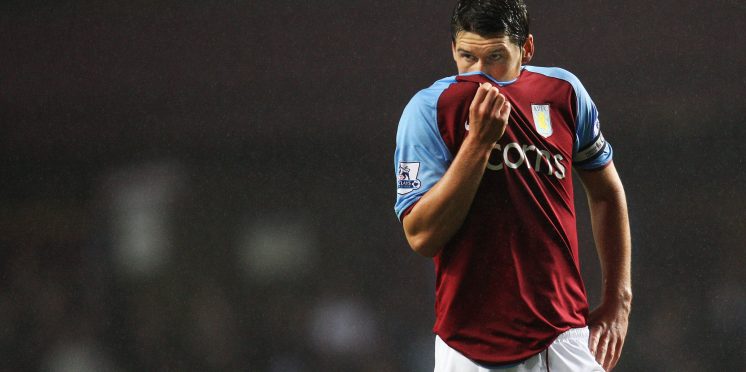 Gareth Barry trends on Twitter after Premier League Hall of Fame discussion
Alan Shearer and Thierry Henry were the first inductees into the Premier League Hall of Fame, and now talk is on who will be the next inclusion. Gareth Barry's name has been trending on Twitter because he's made the most appearances in the top-flight, so Aston Villa may soon boast their own Hall of Famer.
Barry retired at the age of 39, having played 653 times in the Premier League in a 22-year professional career, scoring 53 goals with 64 assists. He's won the Premier League and FA Cup once while representing England 53 times and scoring three goals. The 40-year-old played for Brighton & Hove Albion (youth), Aston Villa, Manchester City, Everton and West Bromwich Albion.
To be entered in the Premier League Hall of Fame, players must have been retired by 1 August 2020. Fans will be invited to vote on six more inductees from a shortlist of 23. And then six additional former players will be inducted via a public and panel vote.
The Premier League add that players must have made a minimum of 250 Premier League appearances to make the cut, unless they have made a minimum of 200 Premier League appearances for one club or made the Premier League Team of the Decade or 20-Year Anniversary teams.
Players can be included if they've won a Premier League Golden Boot or Golden Glove, been named Premier League Player of the Season, won three Premier League titles, scored 100 Premier League goals or kept 100 Premier League clean sheets (as a goalkeeper).
---