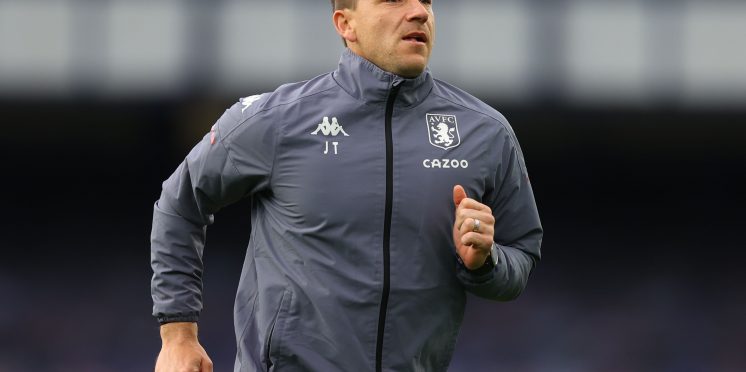 Agbonlahor says Terry's exit 'probably was a shock' to the Villa players
John Terry announced his departure from Aston Villa on Monday, revealing he would be ending his three-year coaching stint to pursue managerial opportunities in the future – a decision that shocked Gabriel Agbonlahor.
The 40-year-old has made no secret about his desire to become a manager and Dean Smith has endorsed Terry highly in the past, so the move isn't a surprise – only the timing.
Aston Villa are midway through pre-season and have their first Premier League clash in two weeks, so it seems Terry could have left weeks earlier if he wasn't sure he'd see the season out. Agbonlahor believes the news has rocked many players.
He told Football Insider: "It probably was a shock to the players. He's been there for three years, (one year) as a player. Everybody loved him but the players will respect that he wants to be a manager.
"His best mate Lampard was a manager, Gerrard's gone into management. JT didn't want to go into the media side and he's always wanted to be a manager. Sometimes you've got to leave a comfy job to try and find the right job for the next step."
But why has Terry left his position at Villa to seek management, rather than remain in the role and state publicly that he's eventually looking to make the switch?
Is there a job Terry's expecting to become vacant? Has he fallen out with Dean Smith? These are questions supporters may be asking as the timing of his exit made little sense.
It's left Villa in the lurch to locate a replacement and threatens to derail their pre-season.
In other news, contrasting emotions among Aston Villa fans after bittersweet report on Leon Bailey
---