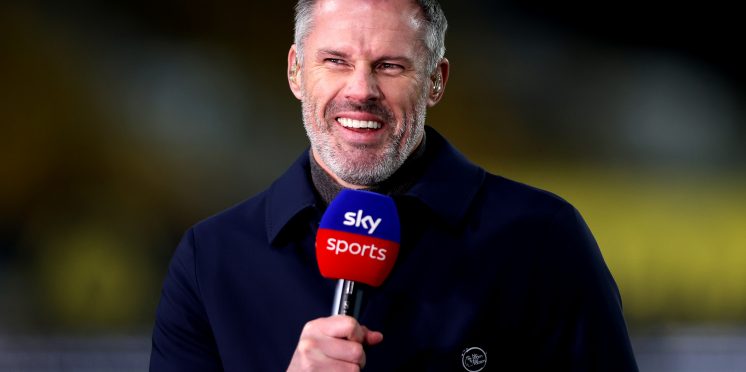 Aston Villa: Jamie Carragher slams supporters over Steven Gerrard chants
Aston Villa have had a rather busy period in terms of what's been happening on and off the pitch.
Last week saw the Midlands club lose 3-0 to Fulham away from home in the Premier League, which quickly led to Steven Gerrard being relieved of his duties.
After then beating Brentford 4-0 at home under the guidance of interim manager, Aaron Danks, the club announced on Monday evening that they have appointed Unai Emery as their new permanent head coach.
Looking back to the defeat in west London, at the end of the game, the travelling Villa fans chanted that they wanted to see Gerrard leave the club due to the poor run of results he'd delivered since the start of the season.
While the club didn't take long to grant those fans their wish, it appears as though the actions of these supporters has not gone down well with one pundit in particular.
Speaking on the recent edition of Monday Night Football on Sky Sports, Jamie Carragher said: "The reaction of the crowd, there was no way I think Stevie could've gone into the game on Sunday on the back of those chants and the discontent from the Aston Villa supporters.
"I'm not saying this because he's a friend and I think that supporters who pay money and go away midweek – 100 per cent they're allowed to voice their concerns and it hasn't been going well.
"They've felt it's been a little bit dull and not exciting enough. I just felt that some of the chants at the end, and maybe because he's my mate, I think they crossed the line a little bit.
"I can understand the frustration but it was hard to watch."
Bearing in mind how Carragher played in more games with Gerrard (571) than any other figured he played with throughout his career, it's easy to see why he has a problem with the negative chants that the Villa fans were aiming at the former manager at the end of the Fulham game.
While the Sky Sports pundit acknowledged the Villa fans' right to share their opinions, the fact that the Midlands club had only won two of the 11 league games that Gerrard took charge of this season says to us that the supporters were right to express their desire to see a change in management.
---