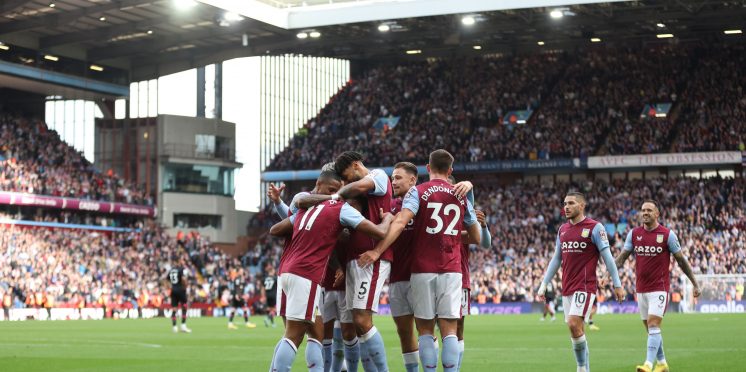 Aston Villa players questioned following Gerrard departure
Aston Villa secured their biggest win of the season over the weekend as they beat Brentford 4-0 at home in the Premier League.
This came after a dreary 3-0 defeat against Fulham last week, which ultimately ended with Steven Gerrard getting sacked.
In the first game under interim manager Aaron Danks, the Villans brought some much-needed positivity to their home ground as goals from Leon Bailey, Danny Ings and Ollie Watkins secured the very convincing win over Thomas Frank's side.
Despite this big moment for Villa, it appears as though the players' commitment and dedication while Gerrard was in charge has been brought into question.
Speaking on talkSPORT, pundit Darren Ambrose had this to say on the matter: "I've not really been in a dressing room where people don't play for the manager. You play for your personal pride, you may not get on with the manager but you play for your personal pride.
"I'm going to have to take that back, it looks like they just weren't playing for Steven Gerrard.
"To turn around and win 4-0, and not just win, comfortably demolish Brentford, I think they've let Steven Gerrard down there."
With a change in formation and in personnel from the midweek defeat against Fulham, it could be said that those were two factors in the difference between the two performances rather than just blaming the players and their affiliation with Gerrard during his reign.
To highlight the differences between Villa's two previous performances, the Midlands club had more shots at goal (19 vs 12) and more big chances (6 vs 0) against Brentford than they did against Fulham.
So while the Villans did have a much better attacking performance last time out after Gerrard left than they did at Craven Cottage, it doesn't seem fair to say that the players let the former Villa manager down without taking a more in-depth look at the two previous games.
---