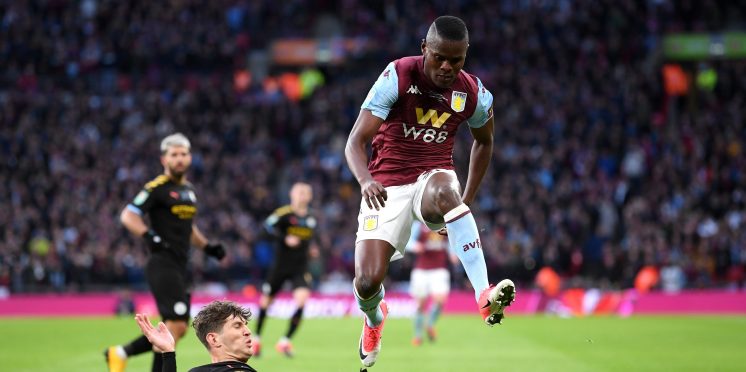 Plenty of fans respond as Mbwana Samatta delivers a proud message
Even though Aston Villa have endured a pretty dismal past few months on the pitch, January recruit Mbwana Samatta has made a decent impact in the West Midlands.
With Dean Smith desperate for reinforcements up top in the recent transfer window, Villa secured a late swoop for the striker, who had been playing in Belgium with Genk.
Two goals in six games since joining is a respectable return from Samatta and his work-rate has endeared himself to the support.
As well as impressing the Villa faithful, the 27-year-old is a hero back home in Tanzania.
Samatta became the first player from the country to play in the Premier League when he made his debut against Bournemouth and he explained to Villa's social media account just how much that meant to everyone in Tanzania.
Twitter: "Everybody there, they were looking for it to see when someone from Tanzania could play in the Premier League, and… https://t.co/VLnIDoVquG (@AVFCOfficial)
Such an attitude has been refreshing for Villa fans and they loved his message, along with followers from Tanzania. Here we look at some of the responses to his comments…
Twitter: @AVFCOfficial @Samagoal77_ Love this guy! Classy player and humble with it, has the potential to become a Villa legend 🦁 (@rainbow_simon)
Twitter: @AVFCOfficial @Samagoal77_ Intelligent player with classical strategies. (@MmaganeAbdallah)
Twitter: @AVFCOfficial @Samagoal77_ Love this guy! Classy player and humble with it, has the potential to become a Villa legend 🦁 (@rainbow_simon)
Twitter: @AVFCOfficial @Samagoal77_ Hope this pandemic tragedy pass soon, can't wait see him score goals.. (@iam_exe)
Twitter: @AVFCOfficial @Samagoal77_ And here he will stay … (@BillyWhiz)
Twitter: @AVFCOfficial @ahsanhermes @Samagoal77_ We are pray for him @Samagoal77_ tunakuombea @Salym (@hassan_lamiah)
Twitter: @AVFCOfficial @Samagoal77_ He's our heroes,,, proudly Bongo tz #samagoal (@Jastine20456277)
---