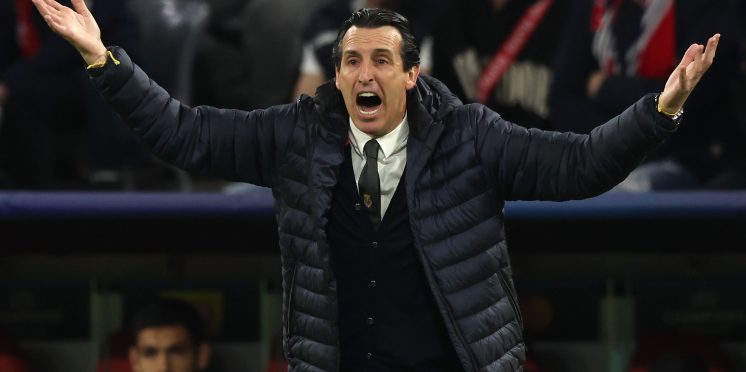 Aston Villa: Gabby Agbonlahor drops claim on Unai Emery's instructions from Villa's hierarchy
Aston Villa didn't take long to find their replacement for Steven Gerrard after his sacking last week following the 3-0 defeat at Fulham.
In fact, the club announced on Monday that they had appointed Unai Emery as their new manager.
Now that the announcement has been made and Emery is expected to begin his role in November, this has led to one former Villa player sharing his thoughts on where the Spaniard can take the club and what his initial instructions could be from the hierarchy.
Speaking to Football Insider, talkSPORT pundit, Gabby Agbonlahor, said: "To get a manager in who has won the Europa League and has done very well in Europe, he's not coming to Aston Villa to be in a relegation battle or mid-table, he's coming to get Aston Villa into Europe.
"It's very exciting for Villa fans to know that we've got a manager who loves European football and will want to do the same with Aston Villa.
"I don't think we'll get carried away with this season because of where we are at the moment but over the next two years, I'm sure Aston Villa fans will be expecting to get into Europe.
"I think he will be backed but will be told that he has to get rid. I don't think Aston Villa will give him £100million to go and spend.
"I think they'll say to him 'Over the next few games, make a decision. Who do you like? Who do you not like? Who would you like to get rid of? Who can you get some money for?'
"There's a decent squad of players there and he'll have to decide who he needs and doesn't need before he brings in new players."
Taking into account how the 50-year-old has won four Europa League titles in his managerial career, it's easy to see why Agbonlahor thinks some Villa fans think he could take them into Europe in the future.
Bearing in mind how many players have come in and out of the club during the two previous transfer windows under Gerrard, this could suggest that the same may happen again with Emery at the helm as he looks to shape the squad into how he wants it to be.
---