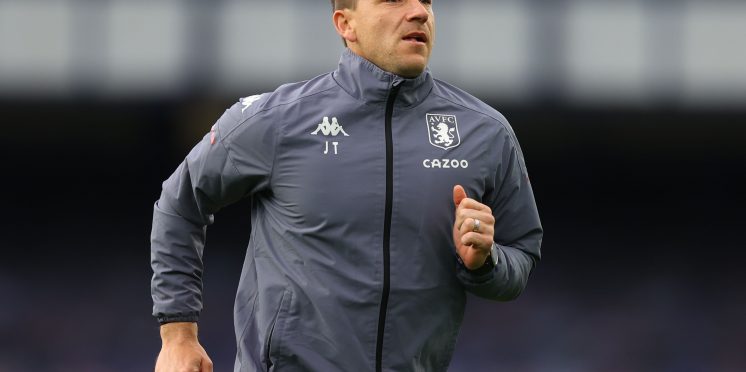 John Terry shares picture with wife, promotes supplement, gets groomed
John Terry is enjoying his summer holiday and is keeping fans updated on Instagram stories about his activities. Aston Villa's assistant manager shared a picture with wife Toni Terry, posted a snap of a water soluble supplement and then did some grooming.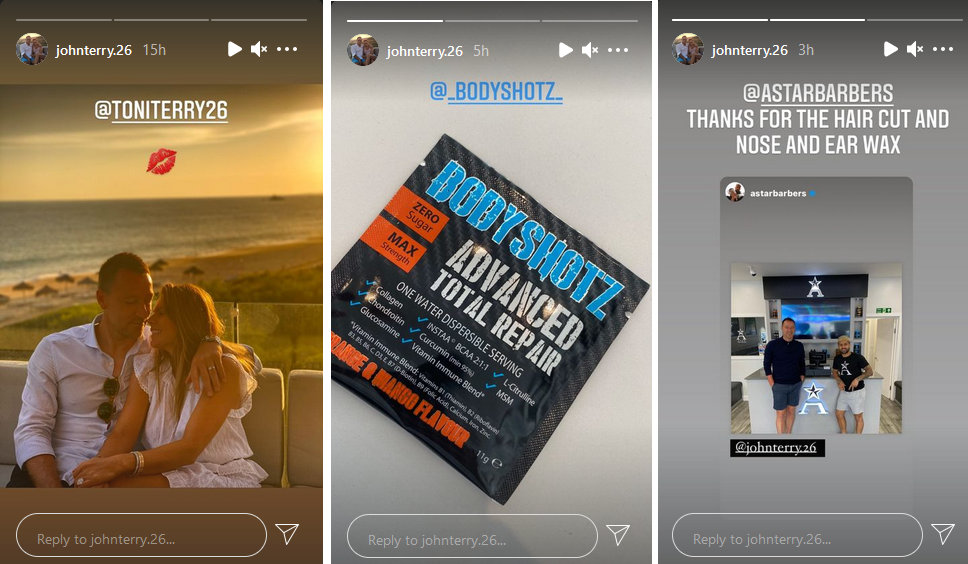 Terry has been on holiday in Portugal and previously shared a photo with his feet up by the pool while he was eating cereal. Now he's put up a couple picture with the beach in the background, possibly as a farewell photo before they returned home.
The 40-year-old promoted an orange and mango Bodyshotz pack. The company produce supplements that are used for joint pain. But while Terry was looking after his insides, he didn't neglect his outwardly appearance either.
His final picture on Instagram showed him with A Star Barbers in Chessington, run by Ahmed Alsanawi, who has worked on many top footballers. The company describe themselves as the number one barbers for celebrities, so they're clearly popular among the rich and famous.
Terry had his haircut while grooming his nose and ears too and thanked the company on Insta.
In other news, Roberto Martinez considered Aston Villa job after Gerard Houllier's departure
---