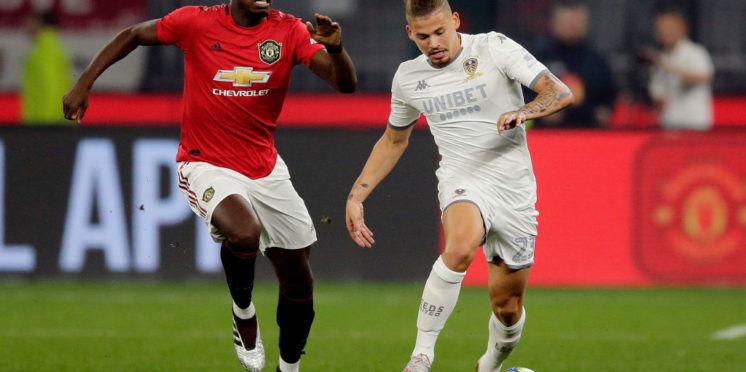 Gabriel Agbonlahor says Coutinho could lure Phillips to Villa
Steven Gerrard wants to sign a defensive-midfielder this summer and Aston Villa have been linked with Leeds United's Kalvin Phillips, but they have a tough task of landing his signature as other clubs might be keen. Gabriel Agbonlahor believes Villa having Philippe Coutinho might lure players to the Midlands over alternate destinations, however.
The 29-year-old was a surprise signing on loan from Barcelona in January and was a surprise permanent signing in May. Gerrard said the reason Coutinho was willing to go from Barca to Villa, taking a large paycut in the process, was down to happiness, and there's every chance other big-name players could follow in his footsteps if they believe in the project under Gerrard.
Agbonlahor told Football Insider: "Players will look at Coutinho and think 'I want to play with him. If he's signed for Aston Villa there must be a project going on there'. Even the manager himself will attract players. There was talk of Phillips and this is a player Aston Villa can look at. If Leeds go down, then Phillips will be available for a cut fee."
Phillips has made 233 appearances in all competitions since rising through the youth ranks to Leeds' first-team, scoring 14 goals with 13 assists. The 26-year-old shone in the Premier League last season and staked a claim as one of the best ball-winners in the country, so it's easy to see why Villa and others are interested.
But with so much competition, Villa risk losing out if another club can offer more money or higher levels of ambition, so it does help having a player of Coutinho's calibre trusting his career to Gerrard.
In other news, James Tarkowski could be shrewd signing by Aston Villa
---