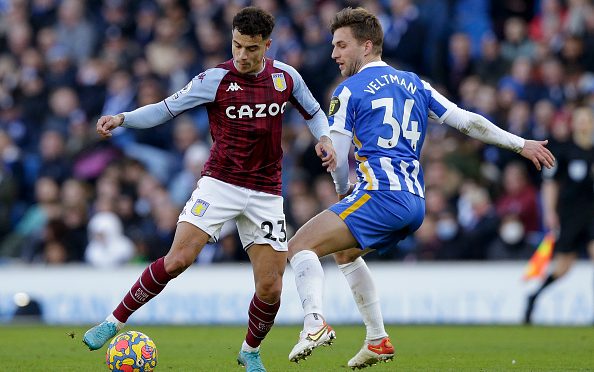 Steven Gerrard gambling on Philippe Coutinho
Aston Villa are closing in on a permanent deal for Philippe Coutinho and could land his signature for much less than expected, but the move comes during a dip in form.
The 29-year-old got his Villa career off to a great start with four goals and three assists from his eight Premier League appearances, but he's not added to that total in two months. And when looking at how Coutinho spiralled at Barcelona (2018 – present) and Bayern (2019/20), could history repeat itself?
The Brazilian international made 54 appearances in his debut season at Barca, scoring 11 goals with five assists. He netted just one goal in his last 28 La Liga outings, making 32% of those appearances from the bench.
Coutinho was loaned out to Bayern the following campaign, scoring 11 goals with nine assists in 38 games across the board, but he netted just two goals in his last 19 Bundesliga games. Injury struck late-season too, so he was mostly making substitute appearances during the run-in.
Back at Barca last season, Coutinho only managed 14 appearances from a possible 54 due to injury. There's been a pattern of the 29-year-old starting seasons brightly then fading away which somewhat mimics his time at Villa, so can Gerrard get the best from Coutinho over a full season?
In other news, this is the likely reason Carney Chukwuemeka won't sign a new deal with Aston Villa
---